Corporate Social Responsibility
In tune with our philosophy of continuity and sustainability, AFRISOL has a strong commitment to providing the opportunity and support of creating their own livelihoods to the disadvantaged and vulnerable in society. 
 A first project is ongoing in the Volta Region with encouraging results, where AFRISOL is installing an agency and training a Polio victim, Madam Helen Mensah, in marketing techniques while improving her basic education. AFRISOL has organized a hand-propelled wheelchair to enhance her mobility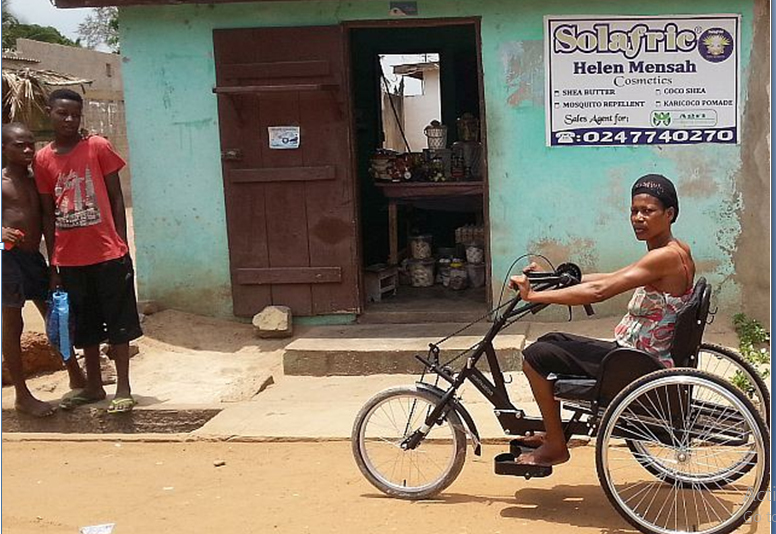 Future projects include the application of solar-thermal and Biogas technology for production; establishment of a warehouse in the Northern region with a dissemination team tasked to visit the farmers and women's groups and educate them on reduction of post-harvest losses and basic supply chain logistics for various Agro-commodities. At long-term, we plan to establish a sorting and packaging plant, employing the disadvantaged and disabled in a meaningful way.
It is also our conviction that sustainable results can only be found in a strictly NON-NGO- approach, with clearly defined commercial interest. This, in our view, will make the Agricultural sector more attractive to foreign investors, who would, in turn, provide inputs in terms of know-how and finance, leading to sustainable growth rates.